MARKET UPDATE - ABINGTON SD 09/29/18
Many people are always interested in how the Real Estate Market is doing in their neck of the woods.
I have gathered relevant data for the Abington School District as of September 29, 2018.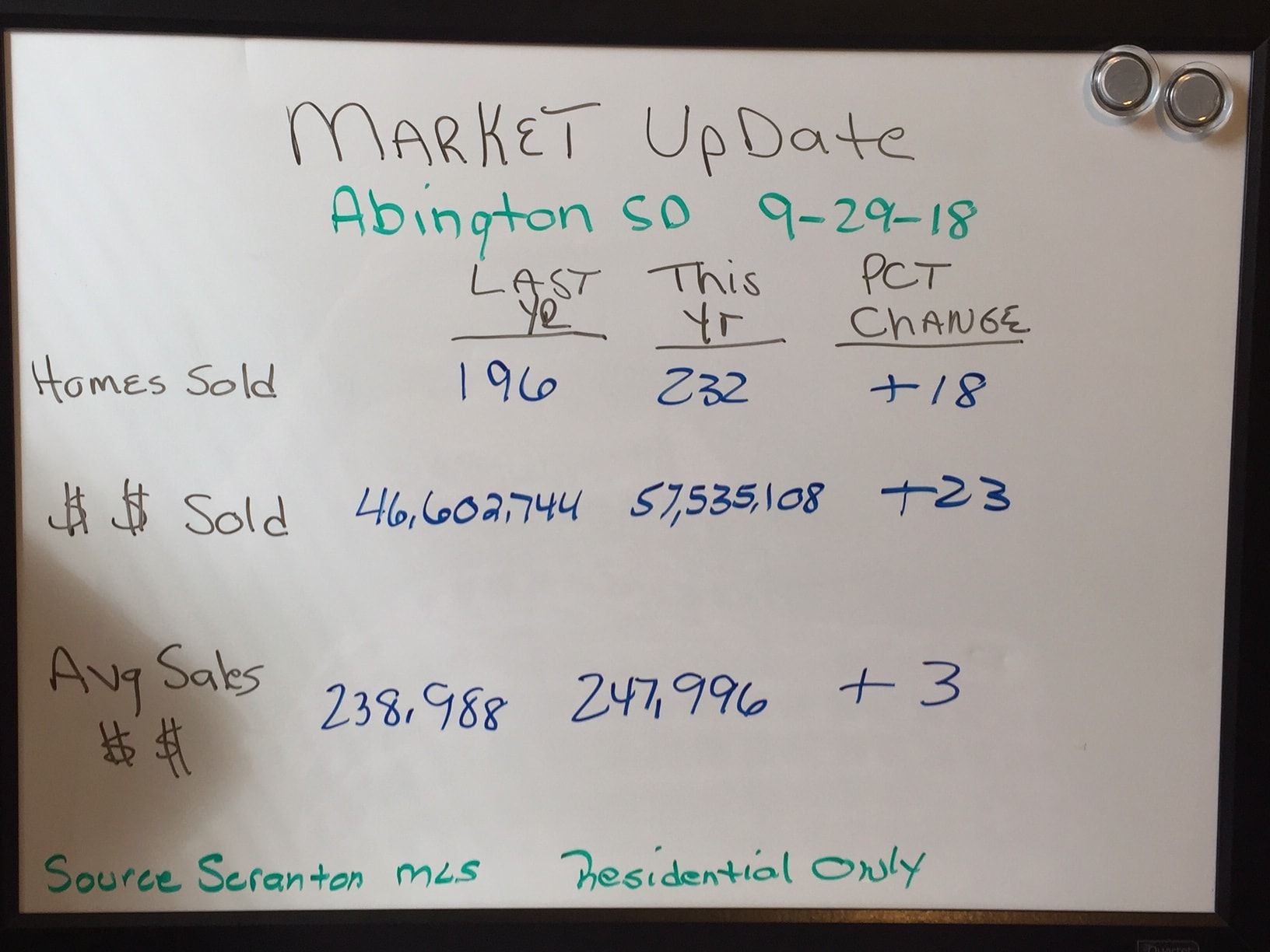 As you can see here the number of homes SOLD increased 18% comparing 2017 to 2018. 36 more homes have sold so far compared to the prior year. The Abington Market has been busy.
The total amount SOLD increased 23% year over year.
Average Sales Price of a Home in the Abington School DIstrict increased 3%.
Remember this data is as of September 29, 2018.
If you would like to see data in another area, just contact me and I will get that information for you.